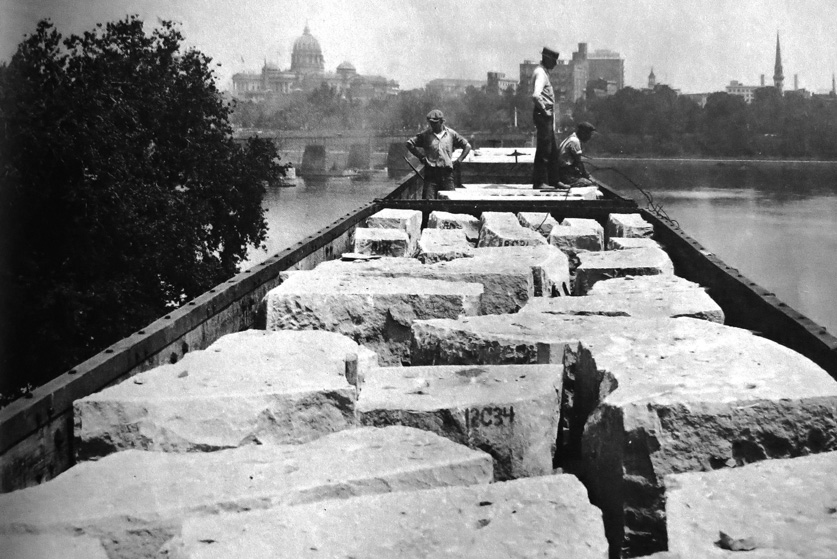 The city of Harrisburg was incorporated on March 19, 1860. John W. Cowden, strategically involved as one of its engineers and planners, founded Cowden & Wilcox Pottery in 1861. This stoneware factory and later the J. C. Budding Company masonry supplier were located on the north Herr Street property adjacent to the Pennsylvania Canal (see image below). Over the years many building sites have been constructed of "budding" rocks.
This picture typifies a normal 1880s day of Harrisburg commerce: Goods transported via horse drawn barges. Cowden & Wilcox (see their pottery in the upper right) and the Harrisburg Car Works (see their building in the upper left) were neighbors.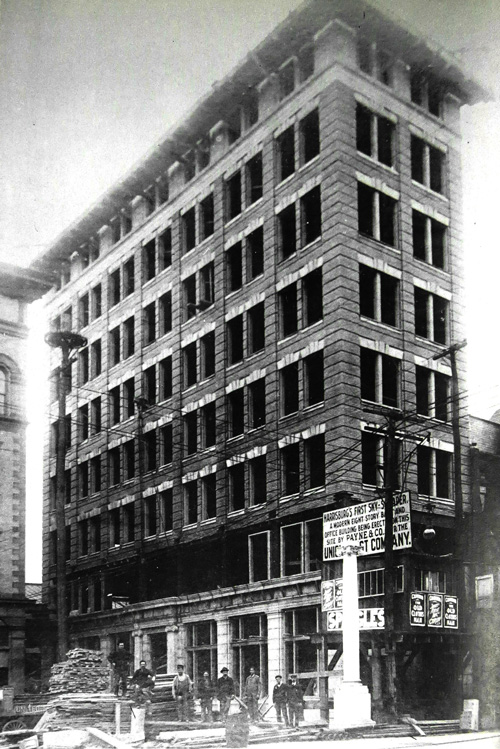 Directly above is an 1879 advertisement from the Car Builders' Dictionary. The 1875 graphic inset depicts the Harrisburg Car Works that stood across the canal from Cowden & Wilcox. Both businesses thrived by evolving over the years. The former into Harrisburg Steel Company and then HARSCO; the latter, as already stated, into J.C. Budding Company and then Budding Co. We figure we probably played our part in the building of Harrisburg's first sky scraper (see image above the ad).